Strategy consulting for Gender2Connect – Building a new roadmap
Strategy consulting for Gender2Connect – Building a new roadmap
We're off! Lars and Julot have been based in Nairobi since early September to work on the strategy and long-term plans for Gender2Connect. Together with the team and our local partners, they are creating a strong foundation for us to build on in the coming years. We are very excited to have them!
To kick off, they organized an online brainstorm session with the team to determine the path we want to take as Gender2Connect. Everybody was able to give their input on via online sticky notes, creating a real (yet digital) brainstorm! They went back and asked questions about our initial reason and motivation to start Gender2Connect, what our ultimate goal is, and, consequently, what our focus should be. It was a very fruitful and inspiring session in which we also got to know more about each other's personal motivations and perspectives!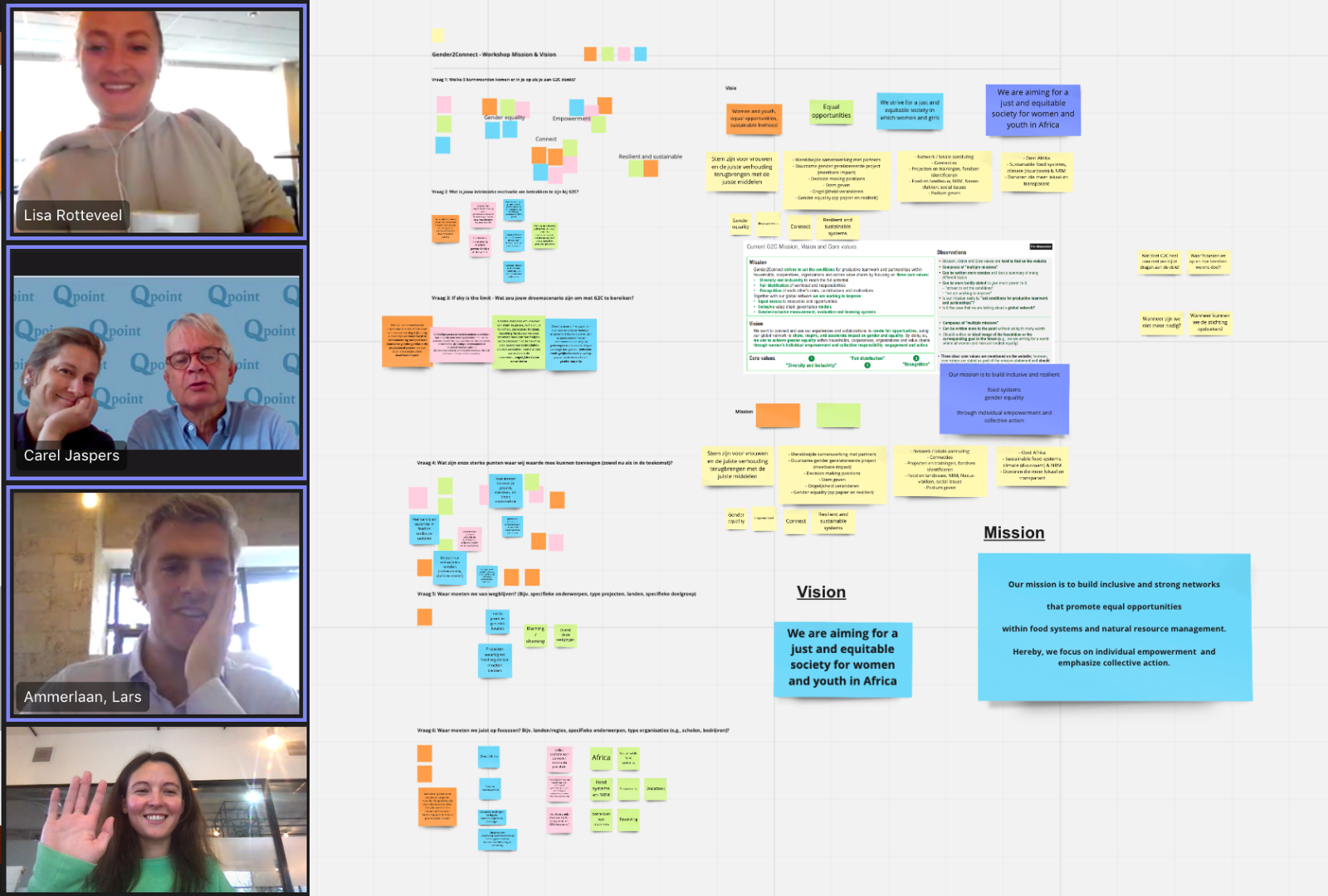 As a result of the session – and after elaborate consultation with our local partners: we present to you our revised vision and mission statement!



Olivia, our founder: "I am very inspired to stimulate collective action and support initiatives from the ground that combat inequality. In doing so, we have to acknowledge the negative connotations of social norms and interrelated problems, while at the same time valuing differences."
Determining your goal and focus is key to success. With this, we laid the foundation on which we can build in the coming years. We are ready!
Next steps: determine ways to organize Gender2Connect best in terms of structure, develop a sustainable model for operations, and explore project opportunities within and outside our network! Meaning – a lot of desk research, meetings with (new) partners, field trips and brainstorms… Stay tuned!

Do you want to be involved?
Do you want to know more?
Or do you have any other question?
… Don't hesitate to contact us!
✉️ E-mail: info@gender2connect.org
➡️ LinkedIn: Gender2Connect
➡️ Instagram: @Gender2Connect
Or shoot us a message! We are always up for a cup of coffee ☕️
+316 20 70 77 31 (NL)
+254 708 102 994 (KE)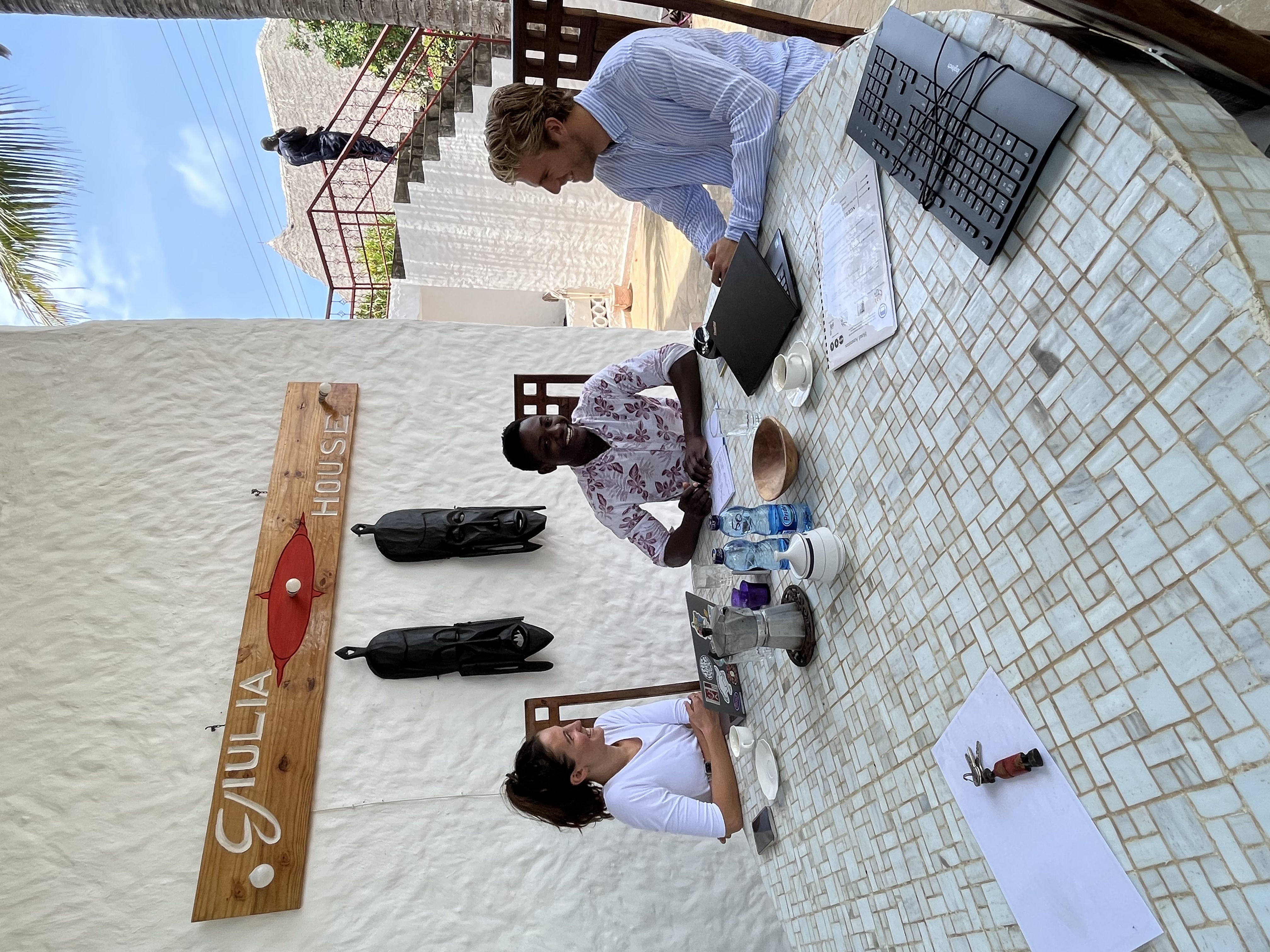 Lars and Julot in action in Watamu, Kenya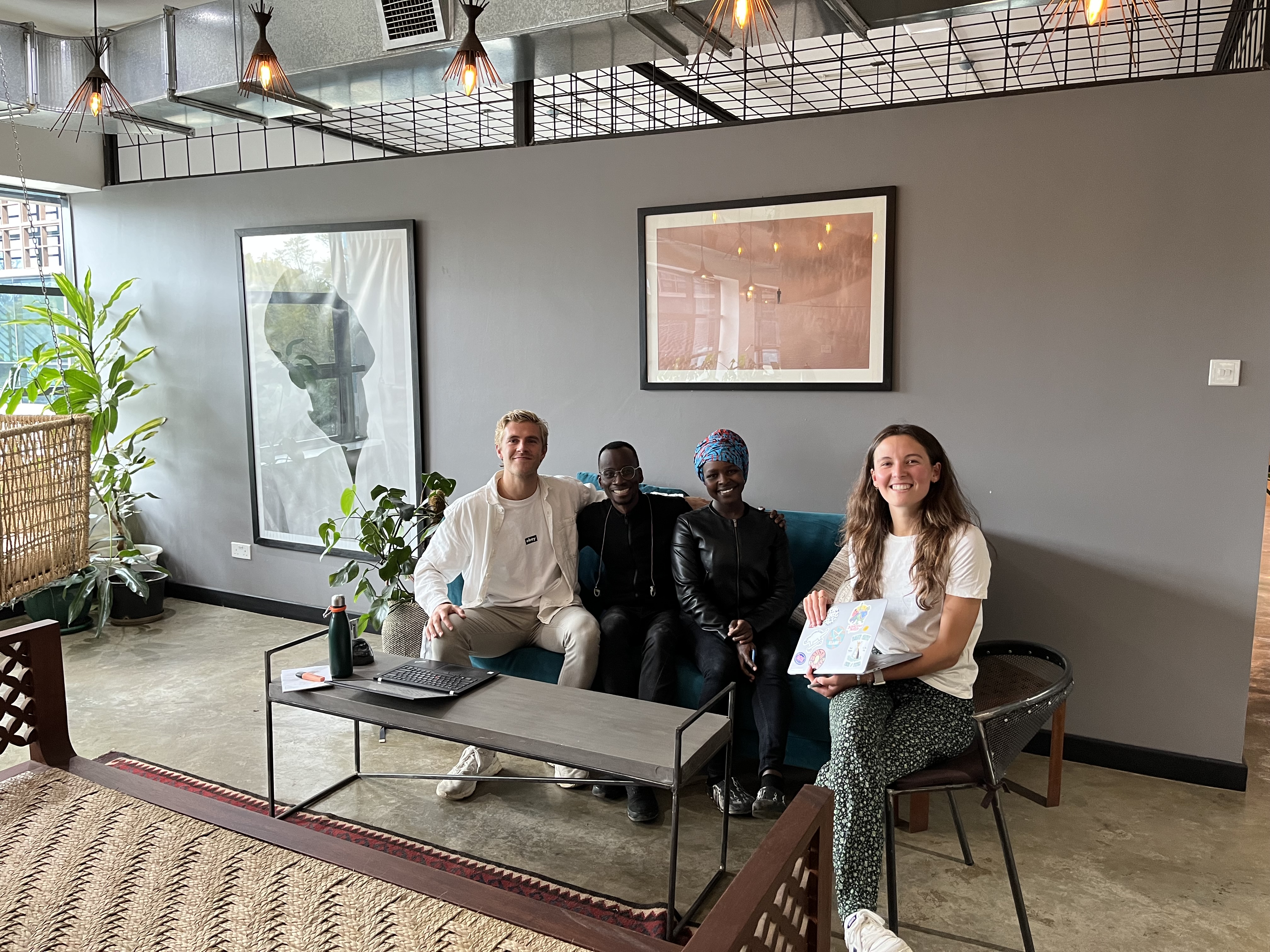 Lars and Julot in action in Nairobi, Kenya